Lip Augmentation (Lip Fillers) Treatment
The lip enhancement procedure is a form of fine art, and the Milo clinic we use our great experience and artistic feeling to give you natural tailor made lips. The modern lip should be subtle, natural and sensual.
Lips get thinner with age as they lose fat and collagen. They start drooping down ("the sad clown lips"), "smokers lines" can develop above the lip and "lipstick bleeding" often occurs. On the other hand, some patients simply tell us that they always had thin lips and would like a fuller lip. Bringing photos of the lips you desire to your appointment is very welcome, and we will strive to fulfill all your wishes and dreams.
Lip augmentation, otherwise known as lip enhancement, is one of the most difficult procedures in aesthetic medicine, but Dr Milojevic has performed thousands of non surgical lip enhancement procedures and has developed the most effective techniques for amazing and natural lips.
Before and after our non surgical lip enhancement treatments
Many patients tell us that they found lip procedures very painful in the past but at the Milo clinic we only use lip fillers which have local anaesthetic already incorporated into them, such as Restylane lidocaine or Volbella making it a painless experience. In addition, Dr Milojevic is famed for his gentle hands and using his own modern lip enhancement techniques, a painless and pleasurable experience is guaranteed. We provide exceptional non surgical lip enhancement treatments in our London clinic, based in Harley Street.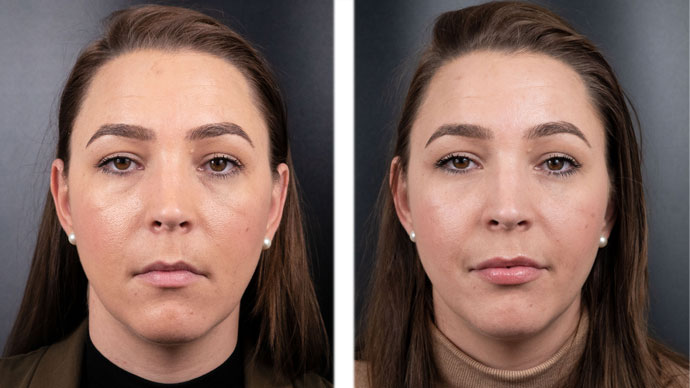 "Heart Lips" is the newest technique, with which we can shape your lips so that they will look like the most famous ones in the world, the lips of Angelina Jolie.
For more information on London-based Dermal filler lip enhancement treatments at the Milo Clinic, please click on our Dermal Fillers page.
Blog: Hyaluronic acid dermal fillers in anti aging medicine – facts, myths and innovations
How to get beautiful natural big lips with dermal filers? Check this 'Wow' effect!:
For professional lip augmentation procedures, from lip filler treatments to non surgical lip enhancement treatments in London, we can help at our Harley Street Clinic.
Also Known As
Lip Fillers
Lip Enhancment
Dermal Fillers for Lips